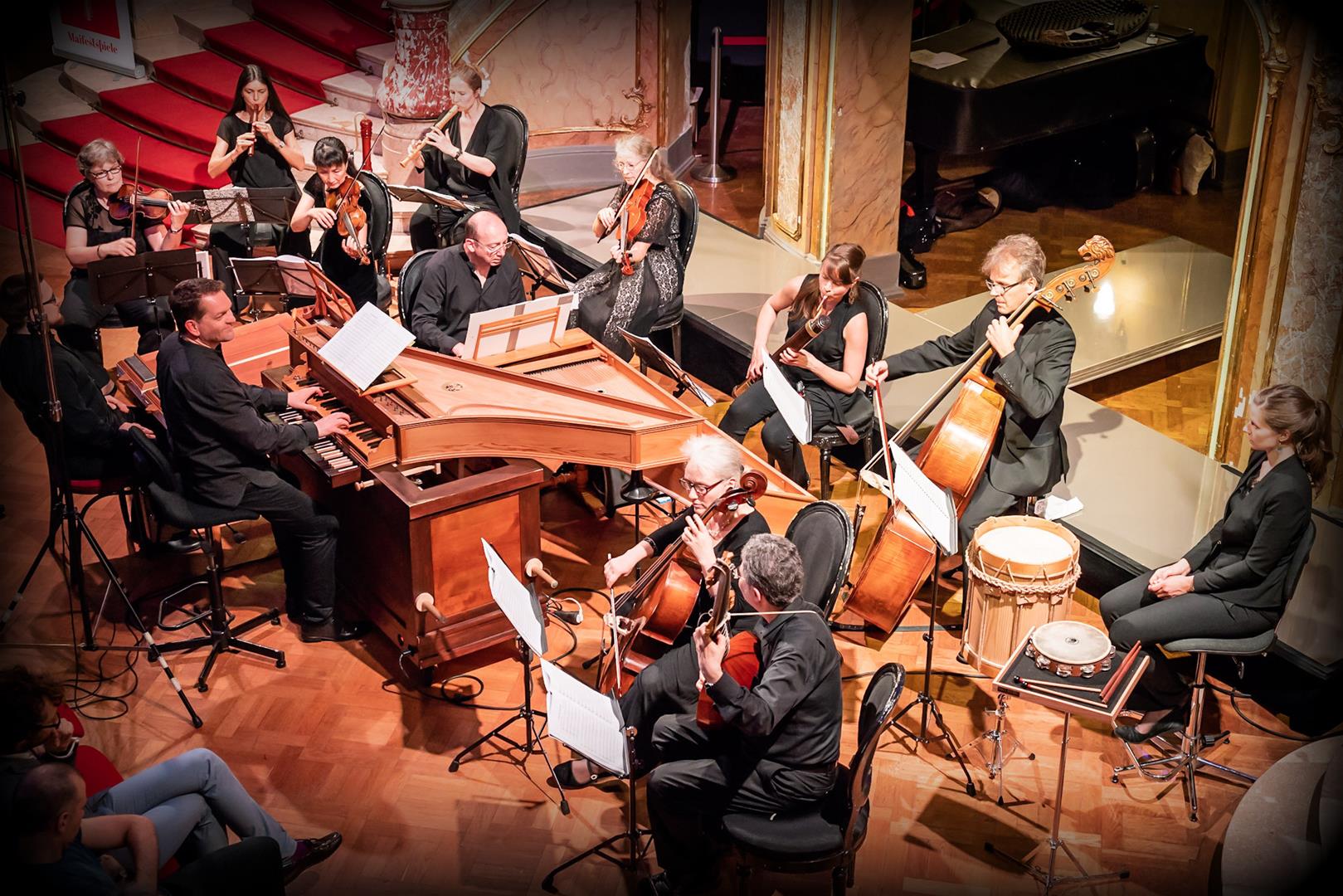 L'Ormindo by F. Cavalli with Ensemble Mattiacis
Ensemble Mattiacis | DE
L'Ormindo
Francesco Cavalli (1602 – 1676)
Oper in three acts and a Prologue
Sung in Italian
Libretto: Giovanni Faustini
Premiere: 1644 in Venice
Co-produced by the EUNIC Cluster Rabat / Morocco, the embassies of Spain, France, Austria and the Berlin Senate Chancellary for Cultural Affairs.
Every year, Wiesbaden's "Ensemble Mattiacis" under the direction of Kammersänger Thomas de Vries, thrills festival audiences with their fresh approach to early music. This year, they bring a new production to life, the staged Baroque opera "L'Ormindo" by Francesco Cavalli.
Cavalli's handwritten score was made into its first modern edition especially for this production by Pascual Jordan. The intricate love story of the Maghreb princes Amida and Ormindo, who both fall in love with princess Sicle, is one of the most extraordinary libretti Cavalli ever set to music. The title role is performed by internationally renowned countertenor Filippo Mineccia.
Cast
Conductor
KS Thomas de Vries
Director
 Pascual Jordan
Costume Design
 Ingeborg zu Schleswig-Holstein
Video
 David Ben Körzdörfer
Ormindo
 Filippo Mineccia
Erisbe
 Josefine Goehmann
Sicle / Armonia
 Sara Gouzy
Amida
 Ron Silberstein
Erice
 Mayan Goldenfeld
Hariadeno
Florian Küppers
Miranda
 Sandra Fechner
Nerillo
 Eduardo Rojas
Osmano
Ralf Rachbauer
Ensemble Mattiacis