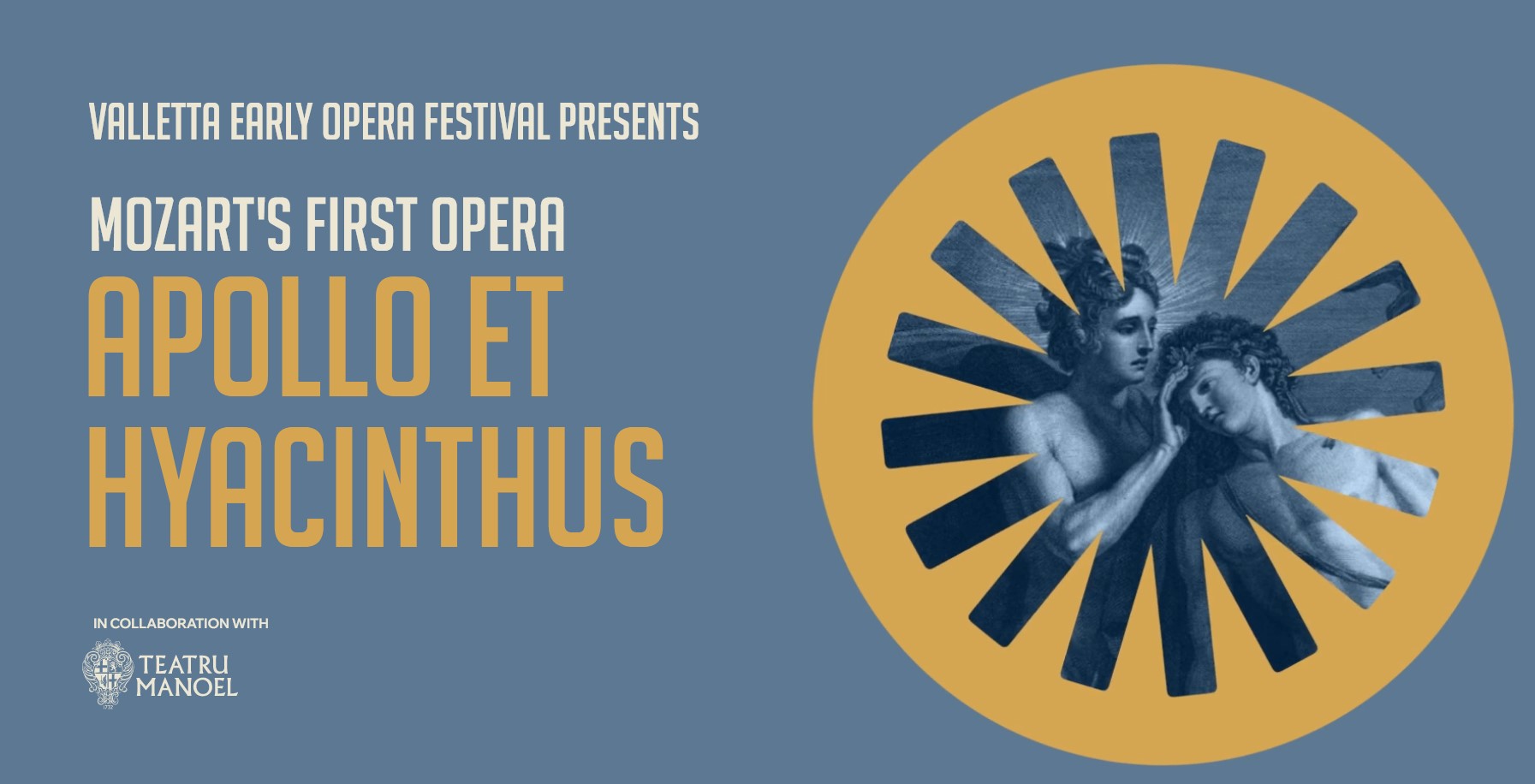 Apollo et Hyacinthus with Arianna art Ensemble
Apollo et Hyacinthus
Apollo et Hyacinthus is Wolfgang Amadeus Mozart's (1756-1791) first venture into opera and was composed when Mozart was merely 11 years old. 
Despite his young age, this opera already showed evident signs of mastery with the musical form. Rarely performed, this opera is based on the story of Hyacinth and Apollo from Greek mythology which tells the tale of the love between Apollo and the young Spartan prince Hyacinth, as well as the murder of Hyacinth due to Zephyrus' jealousy.
In this interpretation of Apollo et Hyacinthus, Director Fabio Ceresa gives a new flavour to Mozart's piece through an opulent rendition of the opera complemented by set and costume design by Giuseppe Palella.
This rendition of Mozart's first opera will be performed at the Teatru Manoel, one of the undisputed jewels of Baroque architecture in the Maltese Islands. This historic venue which also holds the title of Europe's oldest fully functioning theatre has been operating since 1731 and has been home to events of significant importance within Malta's cultural and political history.